I am a freelance illustrator and graphic designer, living in Norwich UK.

Since graduating from University College Falmouth in Cornwall, with a first in Illustration, I have worked as a graphic designer in both the publishing industry, and the heritage sector.

I worked for a while in London for information publishers Dorling Kindersley, and after moving back to Norfolk, for a local design company specializing in design for museums and heritage sites.

I've been freelancing from Norwich since 2012, working on design and illustration full time. Since going solo, I've worked with some wonderful clients, including:

National Trust, Green Android Ltd, 
Blenheim Palace
, Cheeky Monkey Publishing, Cambridge University Press, Creative sign co, Break Charity, Visit Norwich, Norfolk Museums Service, Norwich Cathedral, RSPB...amongst others.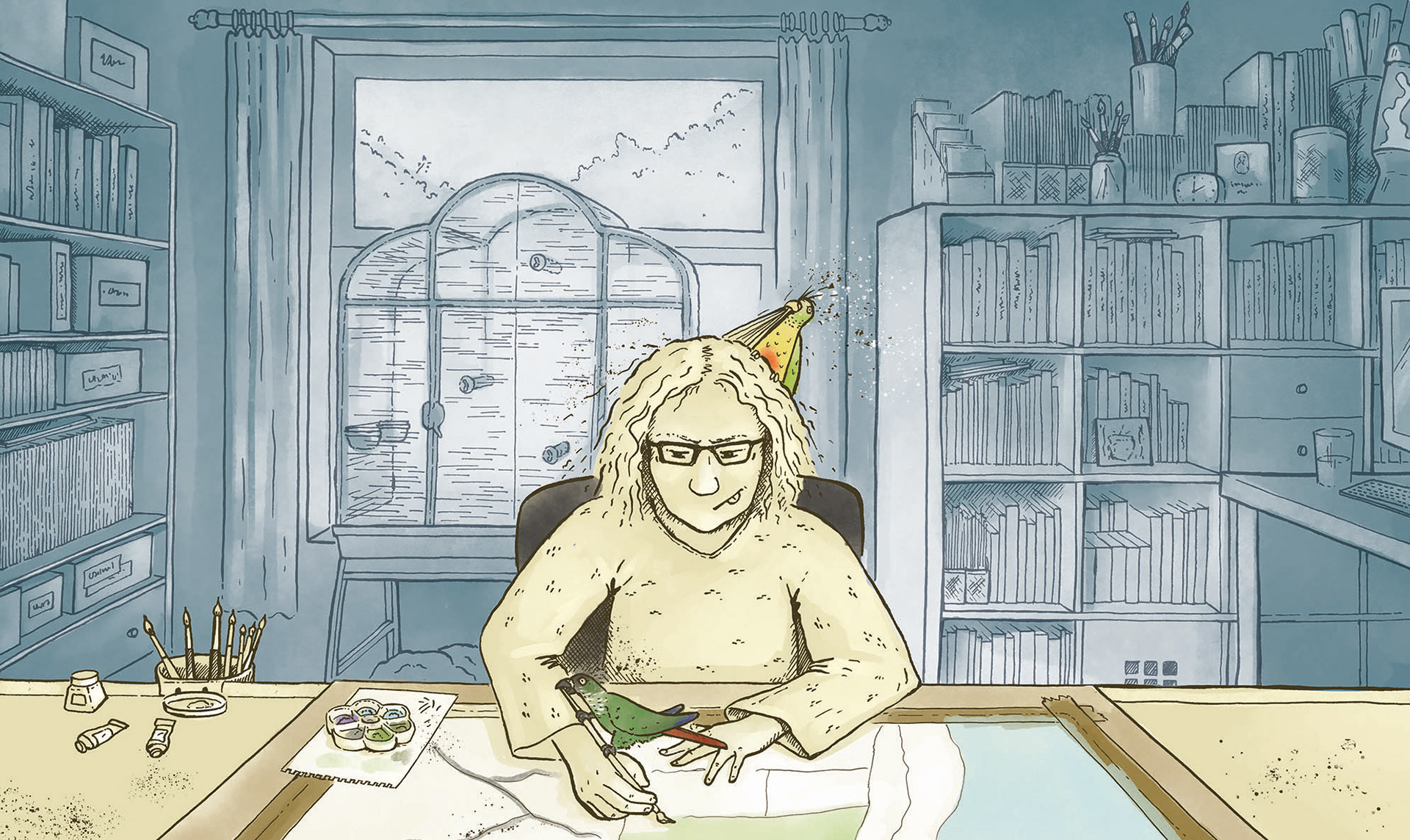 I'm always happy to speak to prospective clients, and discuss potential projects
Please Email me for more details.
FionaGowen@Gmail.com
Fiona came highly recommended by one of my National Trust colleagues, who had been working with her for some time on various design projects.  Initially, I asked Fiona to design a new map for our car park that was pleasing to the eye, but also functional enough to be used for orientation around the estate.  She took the brief and worked it up over several stages, checking with me every step of the way to make sure she was delivering what I needed. Since then, Fiona has also breathed new life into the design of our Welcome Leaflet.  I wouldn't hesitate to work with her again – she strives to make the process as effortless as possible for the client, and is very easy to work with.
- Jo Bosch, Marketing & Visitor Manager, Blickling Estate, National Trust
"Fiona designed the new visitor map for the main CONKERS brochure and promotional display boards on site. We enjoyed working with Fiona who visited CONKERS and worked collaboratively with our team. We are very pleased with the outcome and the actual map exceeded our expectations. We wouldn't hesitate to recommend Fiona."

- Richard Linington, Planning Solutions Consulting Ltd
"I first approached Fiona with a general idea of what I wanted and asked for a few draft ideas. From the moment she sent me those first samples, I knew that this was someone that could interpret a vision clearly and deliver exactly what a client wanted. When Fiona sends a piece of work through, it is now standard practice for everyone in the office to stop their current work and spent a few minutes talking about it in wonder. On top of this, she is a very enjoyable person to work with and someone I will be recommending to colleagues and friends."
- Wez
Smith,
 RSPB
"The work that Fiona produces is executed to a standard that far surpasses all expectations in creativity/style and finished product."
- Elliott Mowle, H2Creative media
We've worked with Fiona for a couple of years now on our newsletter that goes to over 200,000 members of the National Trust, as well as a number of adhoc design jobs. Fiona's creativity lifts the design from the page and gives it much more of a magazine feel. We've loved her clever use of illustration and colour to help transform our newsletter, add to this a great working relationship, Fiona has been brilliant at interpreting our brief and creating a design that we're always happy with.  
- Jemma Finch, Marketing Consultant, National Trust